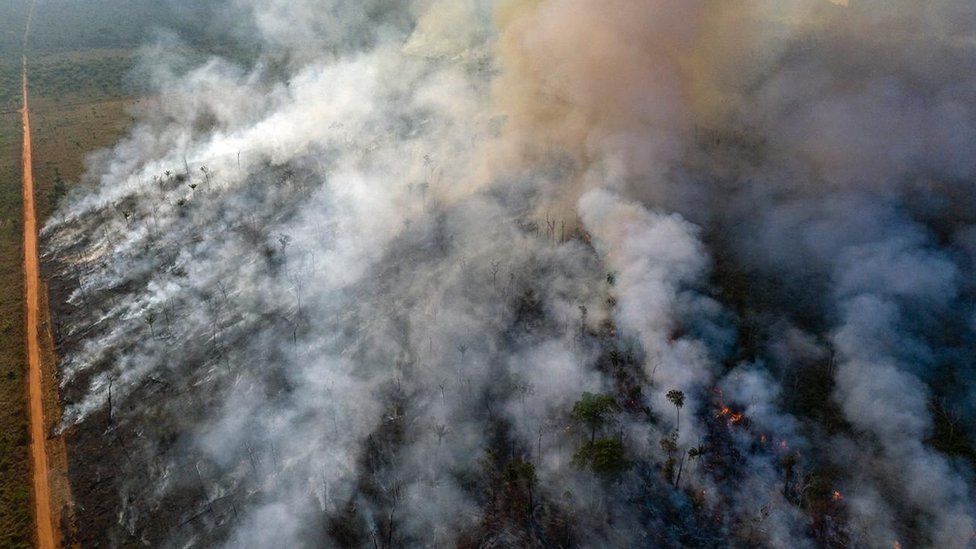 These forest fires, which have recently broken out, have been the most intense flames in a decade. It has dreadfully affected a lot of the northern states in Brasil and the border between Bolivia. The fires have swarmed the countries' tropical forests and savannah.
Official statistics have recorded more than 87 000 forest fires in Brazil in the first 8 months of 2019 compared to 49 000 in 2018 at the same time last year. Despite these drastic changes, it is not the worst year in history. In 2005, more than 142 000 fires were recorded in the first 8 months of the year.
The dry season in Amazon, which occurs from July to October is when forest fires are most common. They can be caused by natural events like lightning strikes but this year it was believed to be caused by farmers and loggers clearing land for crops.
The Brazillian President's Response:
The Brazillian President has encouraged deforestation activities since he came into power in January. Due to criticism at home and abroad, he has announced that he will ban setting fires to clear land for 60 days. He has also accepted an offer from the Chilean Government which was to deploy 44000 soldiers to seven state and four planes to fight the fires. However, he has refused an offer of $22m (18mGBP) following a dispute with the French President, Emmanuel Macron.
Is this Deliberate Deforestation?
Yes, it is intentional deforestation to make the land for cattle ranches.
Why is it so bad?
These enormous fires are giving out huge amounts of smoke and carbon. and they are spreading across the Amazon region and beyond. The fires have been releasing an equivalent of 228 megatonnes of carbon dioxide so far. They are also emitting carbon monoxide, a gas which is released when the wood is burned and doesn't have a sufficient supply of oxygen. This gas is spreading down Soth America's coastlines.